LIBRARY EXPANSION PROJECT
Years of strategic planning confirmed the library's building size no longer met the needs of its many users and a Capital Campaign was launched the summer of 2020 to expand the library's footprint. The library worked with Quinn Evans Architects (QE) for the design. QE has a history of work in the area, including two previous projects with the library. The plans include dedicated space for a larger children's area, complete with early literacy installations for babies and toddlers, as well as new program and meeting spaces. The project will also include enlarging the building's overcrowded staff workspace areas.

The overall project cost was estimated at $950,000. Approximately $400,000 of the project cost was covered by reserves the library had built up over the years in anticipation of a major building project. Private grants coupled with large donations contributed over $500,000 more in funding to reach the construction cost goal of $950,000. No additional tax dollars were used for the project. While the construction costs have been met, donations to cover the landscaping costs, furnishings and technology upgrades are still being sought. You can donate to this project at https://bit.ly/DonateBSDL
Construction began in the fall of 2020; however, set backs due to labor shortages and materials delays have pushed the completion date through to early 2022. Although there may be some temporary disruption, the library is not expected to be closed for long periods of time during construction.
"Moving forward, as we once again begin to feel comfortable in public spaces, we are excited that we will have this new space to fulfill our mission" says Library Director, Stacy Pasche. "We've had a library in this community since 1871. The institution has survived two world wars, several conflicts, a polio outbreak, and the Influenza pandemic of 1918-1919. COViD may have changed the way we do things, but the community still needs us. We are grateful we were almost shovel ready before the pandemic hit."
The proposed addition to the Library is driven by the need for spaces where activities can take place without interfering in other library functions. The current structure limits the services the Library can offer. The Library does not have an enclosed program room and must move furniture from the center of the building to provide an area for events. The children's area is separated only by low bookshelves and sound from children's activities travels throughout the library. The solution is the addition of a dedicated youth area with an enclosed program room. This new space will not only support our existing activities such as Preschool and Toddler times, but will also facilitate expanded services and programs.
After school, students are usually spread throughout the library, since the youth area does not have enough space to accommodate them all. The Library has staff to accommodate their needs, but no space to provide additional services.
For younger visitors, the larger youth area will showcase interactive learning panels and furniture designed for narrative play. These types of installations are effective tools in teaching early literacy skills by creating opportunities for parents and caregivers to talk, sing, read, write, and play with their child. This larger and improved youth area will be a welcoming space for families, providing an opportunity for children to explore and appreciate the possibilities that reading can provide.
The new program room will allow for afterschool enrichment programs and activities that have not been feasible in the past. There is a long list of possibilities based on user interest, including a creative writing club, science and engineering challenges, book clubs, space for co-operative games and specific events that are popular in other libraries. These are just a few examples of the types of programs that have been requested by patrons which we have been unable to accommodate due to space restrictions.
Staff area changes include the addition of a staff restroom and a private office for the director. There currently is no location for personnel meetings or private patron discussions. The director must conduct all business in the general workroom, which is disruptive to the staff and patrons as the director's desk is close to the main service area.
BSDL is visited by over 60,000 people annually and is a popular after school destination for Frankfort-ElbertaArea Schools students. With over 48,000 checkouts per year, BSDL has the highest circulation for a library of its size in the state of Michigan.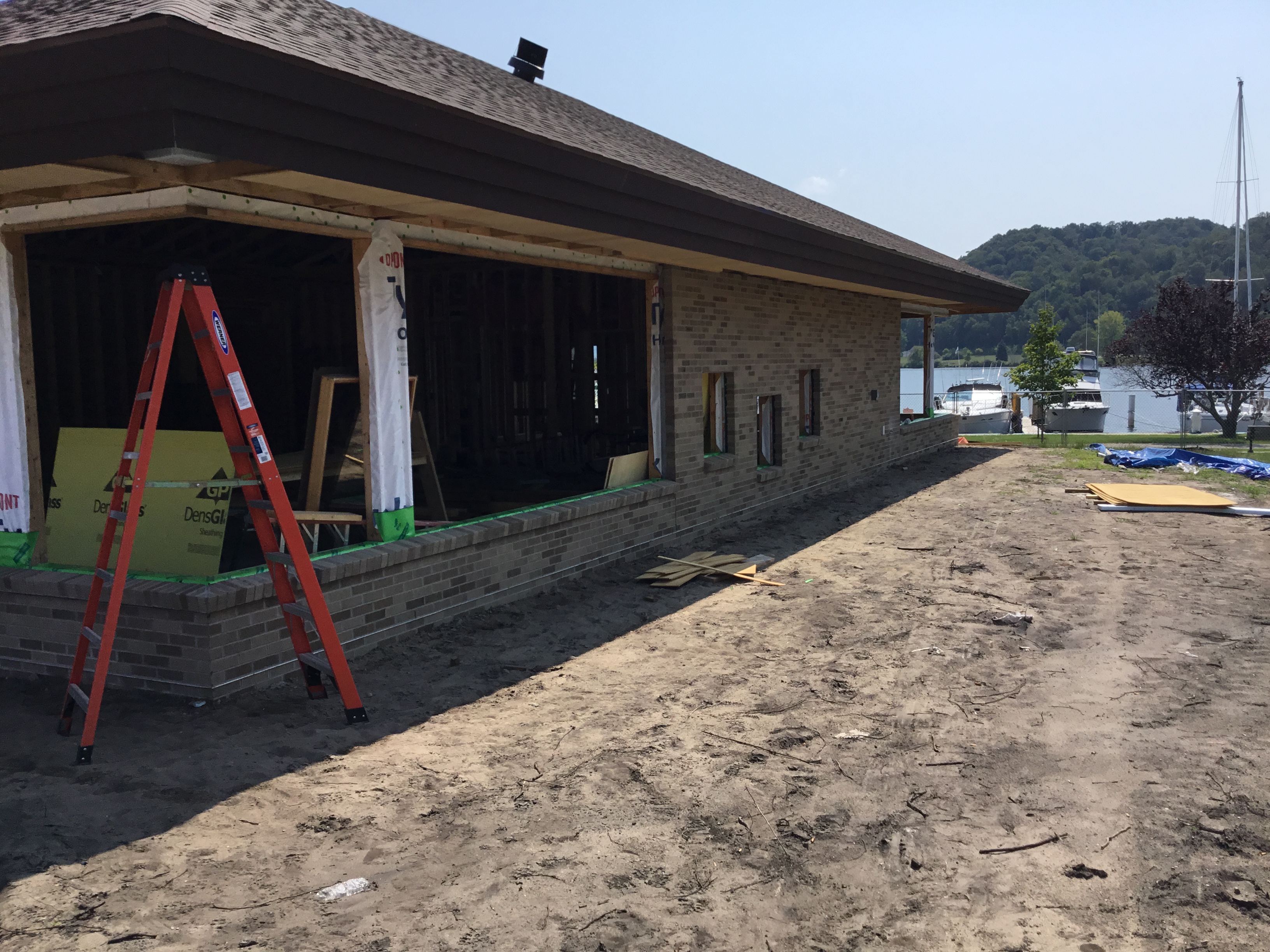 ---